For the next few months, our family is going to be undergoing a huge (understatement of the year!) transition. The day is soon coming when the five us of will board a plane headed to China in order to actualize an adoption that has been many months in the making.
In order for me to be able to enter into this event as well as to enjoy and have time to get to know our new daughter, I will be adjusting my writing schedule. I trust that you will understand! Be forewarned that if I am a little flaky or if I need to cut down my posting schedule, that is why!
I know that there are some faithful readers of this blog, and I really do appreciate that. So in the next couple months (or more), instead of full articles, I will be posting Scripture or thought-provoking quotes that I have come across in my reading. My prayer is that these short snippets will give your mind something to chew on, even as I attend to the needs of my family.
So for July, I thought I'd share some of my favorite verses as I have come across them in my study and memorization of Ephesians. The more I have dug into this book, the deeper I have come to appreciate it. What I will do is share these passages, and then pose a question for you to ponder. My prayer is that His Word, which is ever so much greater than mine anyways, will encourage and uplift you, inspire you to look at life and those you love differently, and challenge you to walk in His ways. Even better? Read the book in its entirety yourself.
On Fridays, I will continue to have something just for fun as you celebrate the summer. I've been taking a break from my Saturday journal posts, mainly because I have found it hard to write on weekends. After all, a girl has got to live what she's writing about, right? (By the way, if you want to read something good, check out my husband's post on our church's blog, entitled Crunch Time. Convicting for me too.)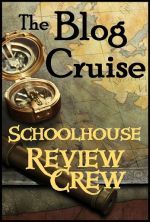 And last but not least, as I had shared back in May, I will be sharing reviews of various homeschool products. My inaugural review will be coming out shortly! I am so excited about this. Even if you do not homeschool, I encourage you to read them anyways, as it may give you some resources as parents to help supplement or enrich your child's education. If you are at all curious about homeschooling or even if you are not, knowing what is out there can help give you an edge...or help someone who may need it. Moms are good about that.
Thank you for reading and walking with our family as we enter into this new season of our lives!