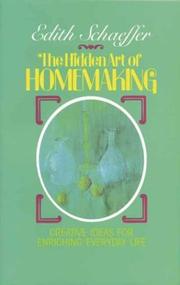 This week, I began this month's series on good summer reading and plan to share a couple books each week for the remainder of the month. Last time, I shared about a couple good children's literature booklists so that you can help your children select good books to read over the summer break.
If you're thinking, "Yeah, right. My kids are not going to read if they don't have to," then I encourage you to set the example for them. Some moms cringe at the thought of their kids staying at home with them all day, so they feel a strong temptation to sign up for every class available. That's all well and good, but it builds a need in our children to be entertained by some outside force. On the other hand, children who learn how to read on their own will very rarely find a reason to be bored.
Perhaps that attitude needs to be first cultivated in us. It is not unusual to find ourselves addicted to much activity and busyness. The times in which we live don't really put a high premium on simplicity and quietness. Everything is loud, bright, and flashy, geared to draw our attention and steal our focus. No wonder we feel compelled to always be doing something.
Which is why I want to recommend to you Edith Schaefer's The Hidden Art of Homemaking. Written in the 1950's, this book takes us back in time to an era that was simpler. I will admit that some of her suggestions sound a little hokey in this day and age, but if you are willing to look beyond the "how-to" into Mrs. Schaefer's heart, you may find much that resonates with you.
One thread that runs throughout her book is the idea that homemaking is a "hidden art," meaning that as women, we have the unique opportunity to create a masterpiece within the walls of our home. Whether it be through our meals, our gardens, our music, our living quarters, our clothing, our recreation, we are setting the stage when we artfully use our ingenuity and resourcefulness to create a haven for those we love.
After reading this book, I was challenged to think of ways that I can make our house not just a place where we sleep before we dash out the door for another day of activities, but a place where my family can enjoy being together. I appreciated her emphasis on why we are doing these things: so that the relationships within our home are nurtured and fed and have a beautiful place to blossom.
As I said, these are ideas from the 50's, so we may not need to save leather hides to cover chairs, but she shares many principles that can be applied creatively to our lives today. I know that I was challenged by the way she used stick figures to help a young child understand an adult sermon and by the time and effort she was willing to expend just to make her children smile. Am I willing to do the same? Do I have the heart of a homemaker? Or do I see this work at home a drudgery, a necessary evil that I must keep doing so that our house doesn't fall apart?
This book is not a difficult read, so if you are looking for something to challenge and inspire your homemaker's heart, I encourage you to pick this one up and read it. Why not institute a family quiet reading time on the days you are home---not just for your children but for you too? I hope that as you savor these thoughts, they will help you to look with fresh eyes at the home you've been given and find a new motivation to make it the happiest place on earth.